Windows & Doors
Aluminium's unique combination of strength and lightness enables frames, sashes and fittings to be neat and unobtrusive. Because the frames, rails and stiles can be finer than those made in wood, they allow maximum entry of light and provide unobstructed views.
Aluminium doesn't require painting, will not warp or rot and its dimensional stability ensures years of trouble free operation.
Aluminium windows and doors come powder coated in a range of colours to match your home, but it's important to choose frame colours carefully as powder coated surfaces cannot be repainted. An occasional wipe with a damp cloth will maintain your windows and doors in "as new" condition, but remember not to use abrasives or caustic chemicals when cleaning.
PRE-SIZED

PRODUCTS
Casement Window
Created to allow more ventilation into your home, the AAFCO aluminium casement window captures the essence and tradition of the past.
Combined with the design versatility and slimline appearance of aluminium, the casement window is ideal for locations where you want to maximise the view with large unobstructed areas of glass.
The great advantage of casement windows is their ability to maximise and control the breeze and direct it into any area of your home. This is achieved by their unique 90° pivot stays, which open in such a way as to partially centre the sash, thus capturing the breeze from any direction.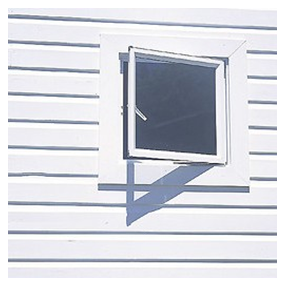 Standard features
Key lockable latch
Opens to 90° for maximum ventilation
Friction stays for holding sash open
Sash bulb seal ensures complete weather proofing
Options
A range of glazing options
Winding sash operator
Internal aluminium insect / fly screens
Federation or Colonial glazing bars
A variety of window style configurations
Awning Window
Aluminium awning windows have a pleasant slimline architectural appearance, which make them one of the more discreet window types available.
Often chosen because of their functional design, awning windows are ideal in situations where furniture or kitchen benches prevent easy access to the window. The unique chain winder allows easy operation without interfering with insect / fly or security screens.
Another feature of the awning window is that it can be left partly open during inclement weather to allow continuous ventilation, while at the same time not letting in any of nature's undesirable elements.
Advanced features
Hook hinge to secure sash allows greater opening
Key lockable winder for added security
Sash operator has a folding handle to keep it clear of blinds
Security plate on sash
Bulb seals for high wind locations
Options
A range of glazing options
A variety of window style configurations
Modern and period sash profile options
Single and double glazing options
Lockable hardware options
Compatible sliding and double hung suites available
The awning window combines the strength and substance of a 41mm aluminium frame system with slimline mullion and transom profiles for maximised glass areas. Optional double glazing and the choice of either a flat face or period style sash allows the window to cater to a range of architectural styles and thermal performance requirements. Other features such as a patented hook hinge system, neatly integrated insect screening and the choice of standard or lockable winder options result in a sturdy and versatile residential window solution.
Awning & Casement Window
The awning & casement window has been designed to provide a clean and streamlined appearance with its modern bevelled sash profiles and glazing beads. The Window features a continuous hook hinging system and the options of either a chain winder or sash catches for ease of operation. Full perimeter sash seals are designed to improve weather tightness and along with the option of double glazing, can provide increased thermal comfort and performance.
Being part of the AAFCO series residential range, it can be integrated with a complementary selection of sliding, casement and double hung windows to provide a total window solution.
Features & Benefits
Neat, clean appearance
Single and double glazing options
Lockable hardware options
Positive sealing for improved weather performance
Integrated insect and security screening options
Narrowline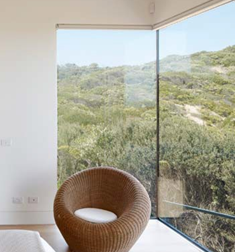 The Narrowline aluminium framing system is designed to provide a crisp, narrow Commercial appearance with unbroken lines and face- matched mullion, transom and frame profiles. The centre glazed configuration can also incorporate adaptors to accommodate hinged doors and operable windows.
Its slimline frame depth and ability to accommodate a captive glazing wedge makes it an economical option for shop front applications of modest dimensions or alternatively for use in internal partitioning applications.
Features & Benefits
41mm x 35mm centre glazed framing system
Suits light-commercial, internal fit-out or architectural applications
Supports single glazing
Economical, light weight design
Captive glazing wedge options for easier on-site glazing
Sub-sill option
Compatible door and window suites available
41 SERIES
60mm SERIES
70mm SERIES
70-Casement-Details
Sliding Window
The AAFCO aluminium sliding window is both functional and durable.
The ultimate low maintenance window style due to few moving parts, the sliding window is a classic design that will suit most architectural styles.
The operating sash slides on adjustable minimal friction nylon rollers, along an aluminium track, providing a smooth opening and closing action. Fully weather sealed around the frame to minimise draughts, dust and water intrusion, Aafco sliding windows feature interlocking sashes for increased window strength.
Ideal in locations where there is restricted space, aluminium sliding windows can be your design statement in laundries, bathrooms and kitchens.
Standard features
Keyed lock for added security
Fully weather sealed around the complete frame perimeter
Options
A range of glazing options
Internal aluminium insect / fly screens
Federation or Colonial glazing bars
A variety of window style configurations
70 series
custom made windows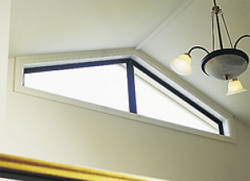 AFFCO aluminium custom made windows and doors are as individual as you are, made to your own designs to perfectly match your home's architectural style.
You can maximise your favourite views and create extra light, highlight your home's features, and add fascinating new dimensions by introducing curves and embellishments that turn an ordinary area into a distinctive centrepiece.
Whichever style you choose, you can be sure that Stegbar craftsmanship delivers a window or door that is not only unique, but also maintains the durability and guaranteed performance you expect from Stegbar.
Fixed with Sliding Window
Designed specifically for residential applications, the fixed with sliding window offers a high level of weather performance and smart styling.
Standard or lockable sash hardware can be selected as can multi-position vent locking options to secure the window in the open position if required. Full perimeter sash seals, high quality rollers and a wide range of configuration options make the fixed with sliding window a popular choice, capable of blending with a range of architectural styles.
Complementary awning and casement windows are also available to provide solutions to your various requirements.
Features & Benefits
Thermally efficient frame design
Range of performance options
High quality roller system
Lockable hardware options
Integrated insect and security screening options
100-Open-Door-Series
80 series Sliding Doors
100 Sliding Door series